Monday• Feb• 4th• 2019  10:00 am
"AlOES & AGAVES"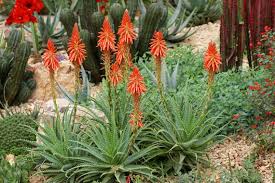 What's the difference?  Learn from Marc & Mariah Smith & Steven Froess about these wonderful succulents and how you might use them in your landscape.  
Also, do you have a plant that needs help?  Bring it or a photo and get some advice from these experts.
This will be a one-hour class, followed by shopping (of course) and remember – they give us a 10% discount – anytime!
Stay for lunch at one of the many nearby restaurants.
Sign up at December or January meetings or contact Ina Thompson at: